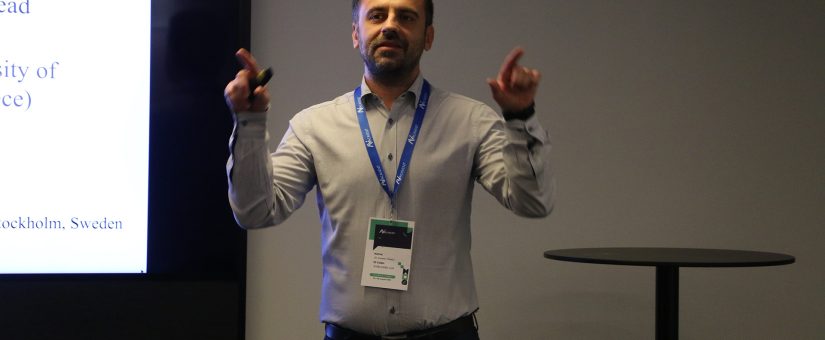 The Management & Economics Conference 2024: Where Ideas Shape the Future
On September 28, 2023
0 Comments
Are you in search of the Management & Economics conference of the year? Look no further! Welcome to the Management & Economics Conference 2024, where knowledge transcends boundaries.
At the heart of this conference lies the pursuit of excellence. The Management & Economics Conference is your gateway to a world of insights, creativity, and solutions to the most challenging problems. Here, research is more than a presentation; it's a dynamic exchange of ideas, fueled by insightful discussions and innovative formats.
Why Join the Management & Economics Conference:
Our scientific committee, composed of internationally recognized academics, crafts an agenda designed to maximize your learning experience. Here's why you should be part of this event:
Uncover trends, gain unique perspectives, and engage in stimulating group discussions.
Present your research, receive valuable feedback from your peers, and see your work published in prestigious academic journals.
Elevate your academic career by identifying fresh research prospects and potential collaborators.
Become part of a global network of academics shaping the future of our field.
Network with professionals from both non-profit and for-profit organizations, as well as research institutions.
While in Stockholm, indulge in local cuisine and explore the city's beauty.
Who Attends This Conference on Management and Economics:
Our event attracts researchers, scientists, graduate and post-graduate students, and representatives from both for-profit and non-profit organizations, research institutions, and government agencies. Expect stimulating discussions that unite diverse viewpoints to advance the future of management, business, and economics worldwide.
Conference Deadlines:
31 May 2024: Paper Submission
12 December 2023: Early Bird Registration
12 March 2024: Early Registration
11 June 2024: Late Registration
20 – 22 June 2024: Conference Date
Call For Papers Is Now Open:
The Management & Economics Conference 2024 is a leading interdisciplinary event showcasing the most relevant and insightful research in the field. It's your unique opportunity to present your research findings, whether through an oral or poster presentation, to a diverse community of academics.
Beyond expanding the reach of your research, it's a chance to receive constructive feedback from your peers. Our conference seeks submissions related to Management, Economics, Business, Finance, and related fields. Paper abstracts and full papers undergo evaluation by our esteemed scientific committee, comprised of accomplished academics in the field.
Don't miss this opportunity to be part of the future of management and economics. Join us at the Management & Economics Conference 2024, where knowledge meets innovation.